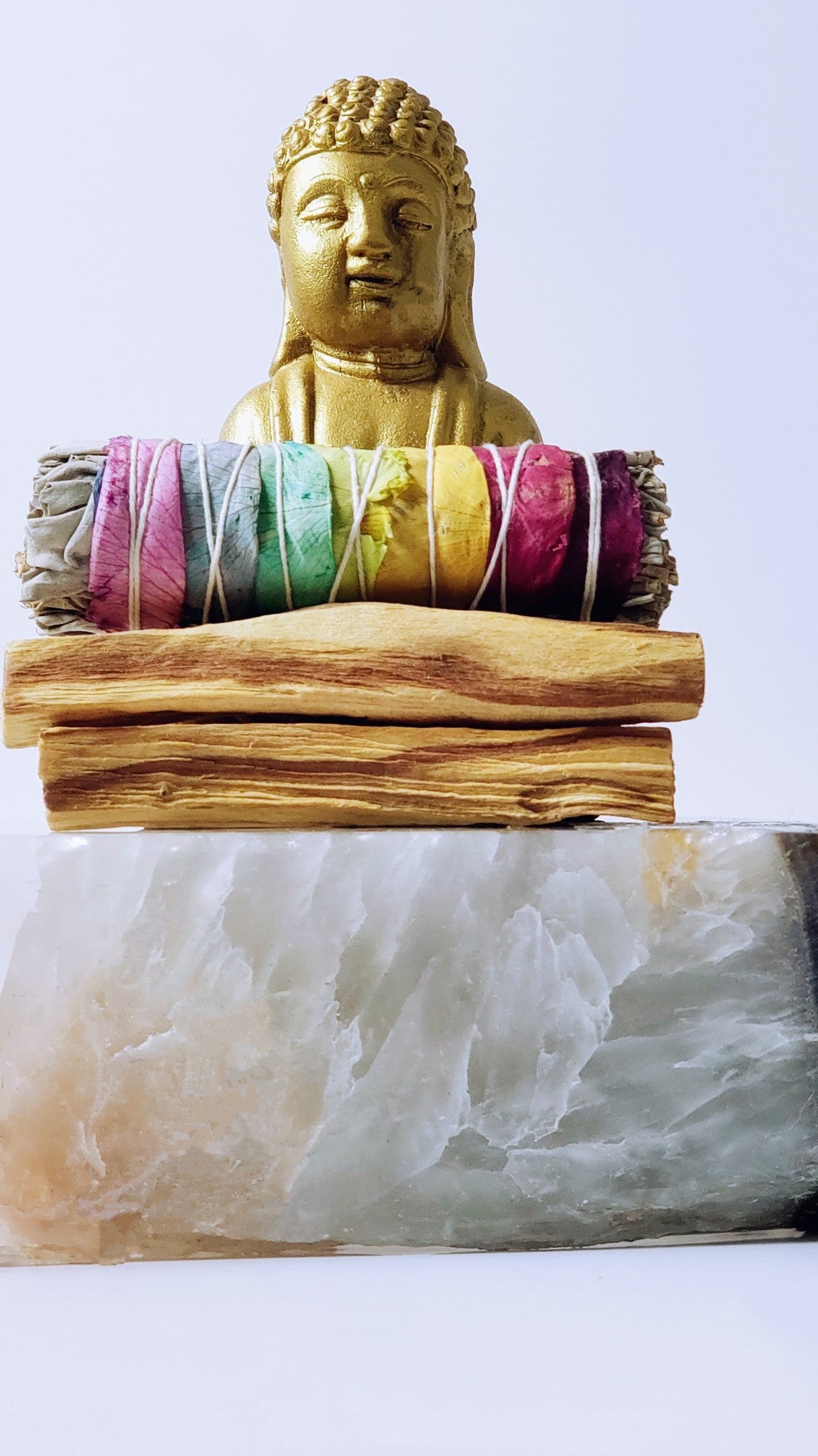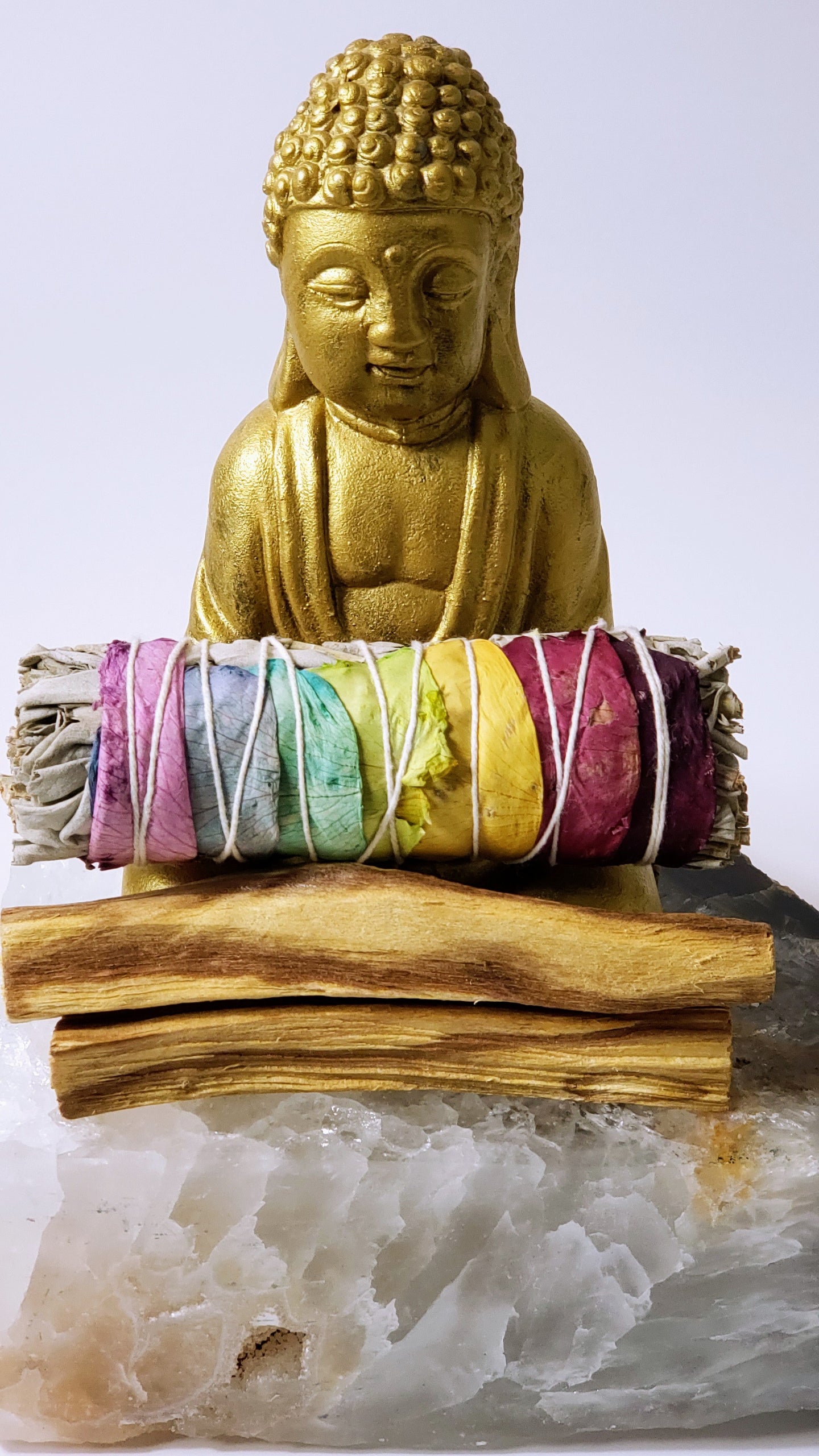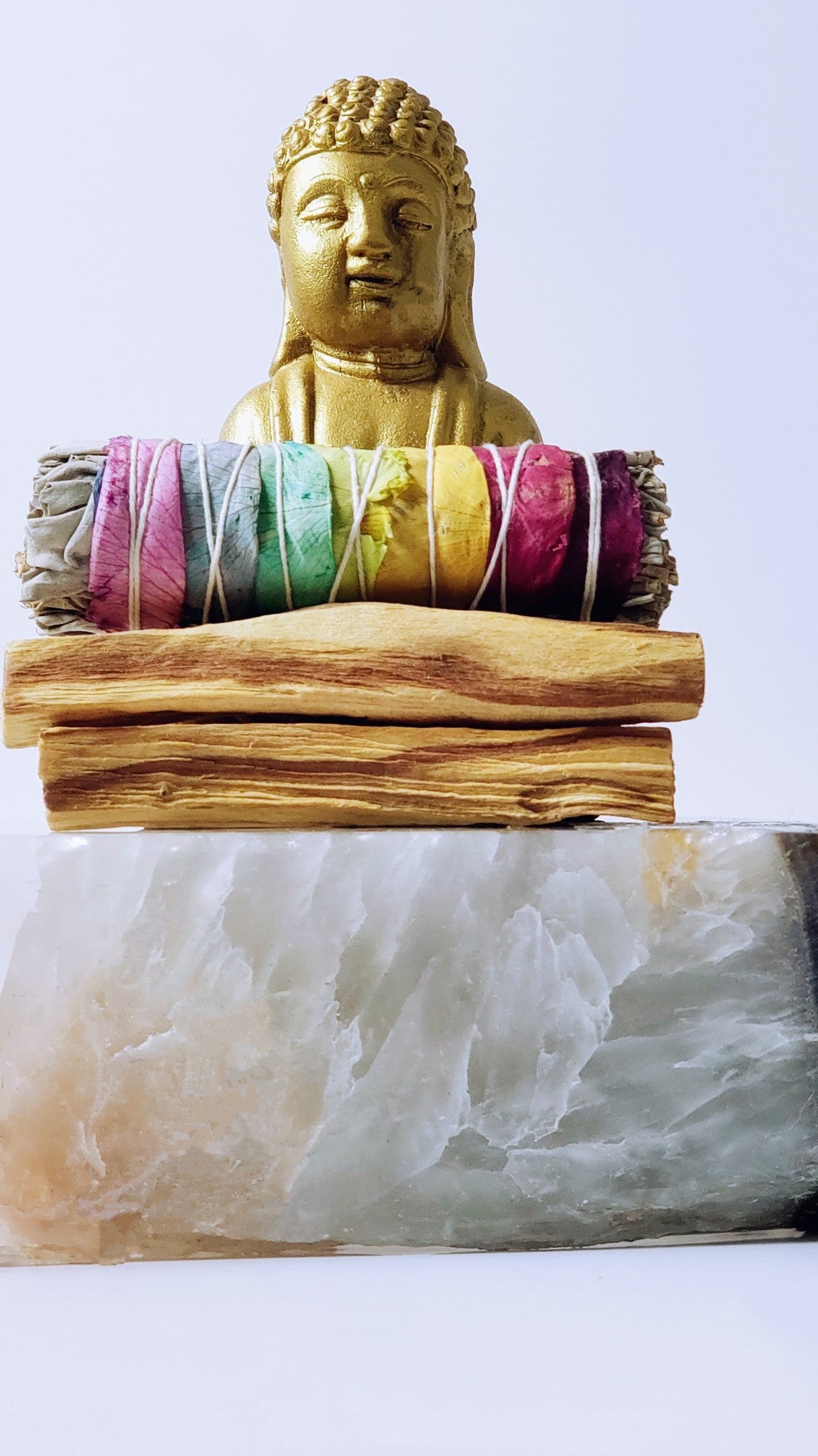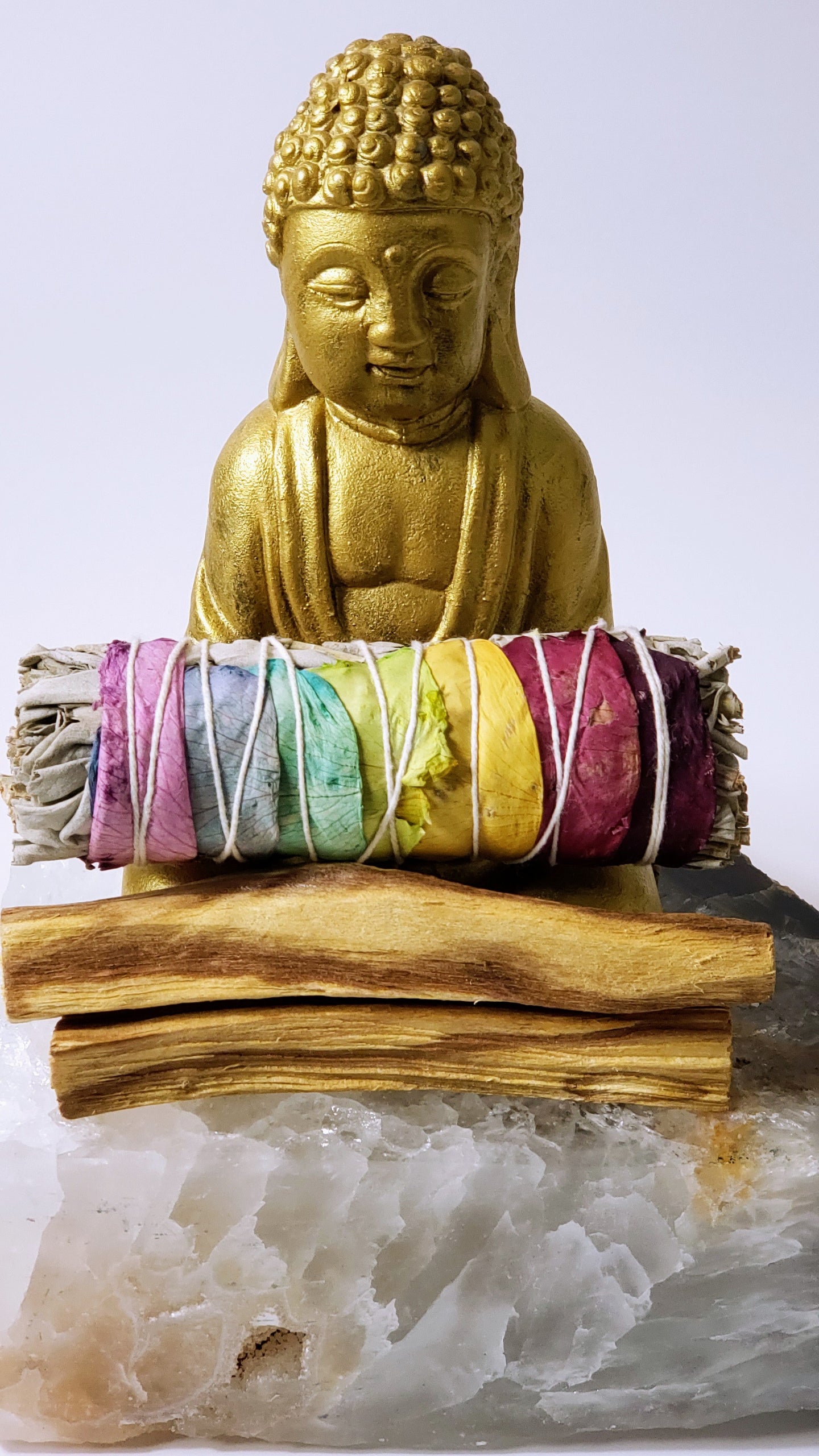 Seven Chakra Petals, Cali Sage + Palo Santo Duo
Regular price
Sale price
$12.00 USD
Unit price
per
Tap into the energy of Supreme Balance and Harmony with this energy cleansing duo. 
Smudging has been used for centuries by ancient original people from all over the planet.
Used in rituals and ceremonies, these plants when burned produces a sacred smoke that assists in the raising of vibrations, banishing negativity and for use in a variety of spiritual work practices.
Use it as your first step in any scared ritual or to clear or introduce beneficial energy into a new home or space.
Contents include:
One 4" 7 Chakra Petals and California White Sage Smudge Stick:
7 Chakra Rose Petals represent the electromagnetic energy centers of the body:
♥️
Root Chakra:
 Security. Home. Safety. Stability. Embodiment.
♥️
Sacral Chakra
: Creativity. Joy. Passion. Enthusiasm.
♥️
Solar Plexus
: Confidence. Motivation. Positivity. Vitality.
♥️
Heart Chakra
: Love. Relationships. Appreciation of Beauty and Nature.
♥️
Throat Chakra
: Communication. Purification. Self Expression. Authenticity.
♥️ 
Third Eye Chakra
: Intuition. Insight. Open. Imagination.
♥️ 
Crown Chakra
: Thought. Awareness. Higher Intelligence Wisdom.
California White Sage dispels negativity. Promotes emotional well-being. Aids in energetic protection.  Enhances clarity, wisdom and spiritual strength. 
Two Palo Santo Sticks:
Palo Santo aka "Holy Wood" is sourced from ethically harvested trees in Peru.
This sacred wood is great for energy and crystal cleansing. Invokes calm. Promotes positivity and joy. Aids in energetic protection. Enhances luck. Inspires and awakens creativity.
Product Info

This is a natural product.

Ensure to educate yourself on your stones energetic potential and care.

ALLOW FOR VARIANCES DUE TO THE NATURAL NATURE OF THE PRODUCT.

Disclaimer: The above description has not been evaluated by the FDA. This item is not intended to diagnose, treat or cure any disease. If you have medical concerns, please consult your medical professional before using this product. 
How To Use

1. Set your intention, when used in meditation.

2. You can cleanse and charge stones in full moon or sunlight. Best times to do this is 30 minutes before and after sunrise and sunset. Just set on a window sill facing east (sunrise) and west (sunset)

3. You can also use smudge smoke to cleanse your gemstones and crytals.
Shipping Info

If applicable:

On average, orders usually ship after 1-7 business days from the date the production started.


US orders may arrive approximately 3-10 business days after being shipped.


International orders may arrive in your country 1-3 weeks after being shipped.

Please note: Due to the pandemic impact and extremely high order demand, carrier services might need additional 7-15 business days to ship packages anywhere.
Share